Guarantor when renting a home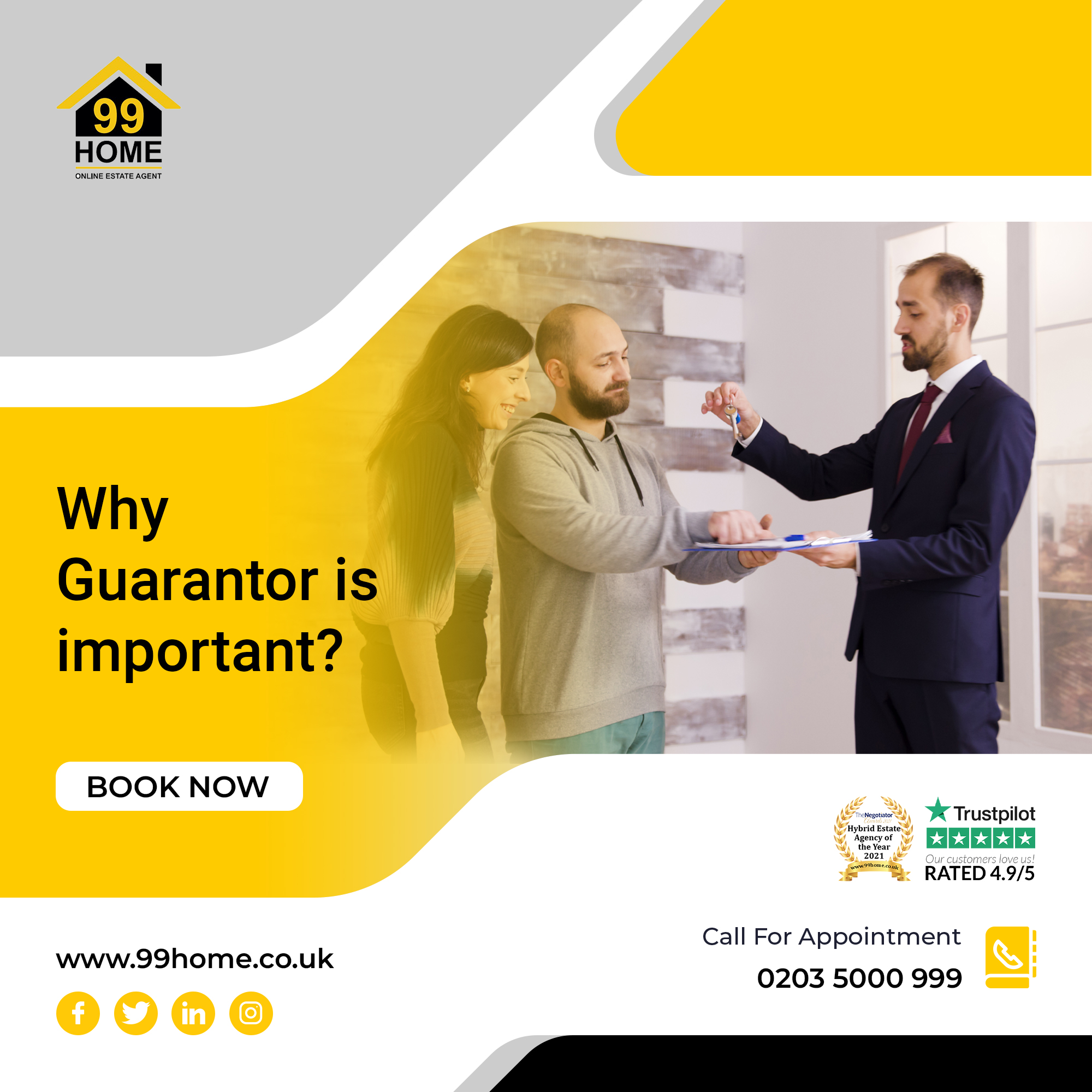 Why you need a guarantor when you rent a house?
A rent guarantor(s) role is to guarantee to pay the rent by agreeing to pay it themselves if the tenant fails to do so. There are a number of reasons a landlord may need a guarantor:
1. If a tenant is an student;
2. First time tenant(s);
3. Low-income tenants(s);
4. Poor credit check score where landlord like to have more security;
5. PRS (Private rental sector) where a tenant(s) rely on housing benefit, DSS (Department for Social Security);
Rent guarantors are required in several types of tenancies. A landlord has the right to request a rent guarantor wherever they feel it is a risk from the new tenants who might not be able to pay their rent as and when they should.
How much is guarantor referencing cost?
The cost depends on the company you are using services for tenant referencing to be done. Normally it is free when you do tenant referencing and a guarantor is required. However, the cost varies from £5 - £40 depending on the referencing company. 99home does not charge for guarantor referencing if you get full tenant referencing done.
Who can be a rent guarantor?
In case of students, it is more likely to be either their parents or any close relative, subject to living in the UK. In other cases, a rent guarantor is a family member or a family friend where the tenant is comfortable with seeing their rental agreement and other details.
Is a guarantor only liable for unpaid rent or damage in the property?
The agreement plays a massive role here, as what is written in the agreement matters the most. In majority of the cases, a guarantee agreement also adds to other conditions under the tenancy, such as if there is any damage caused to the property. It is important for a guarantor to check all the AST terms and conditions, if an agreement does extend to other conditions of the tenancy. That is how a house guarantor can see exactly what obligations they are guaranteeing.
Is it mandatory for a guarantor to live in the UK and to be a homeowner?
As a landlord you want to make sure you are getting rent on time. On the safe side landlords will usually want a guarantor to be a homeowner who lives in the UK, as it is easier for them to take legal action against the guarantor(s) if they need to. In case, if you are an international student, you still have to find a UK resident guarantor as it is not easy to take action if your guarantor is living outside the UK. The best way for a landlord to take advance rent if an international student tenant cannot get a guarantor who lives in the UK.
Can the guarantor's liability end during the tenancy?
It really depends on what the AST / guarantee agreement says or what was agreed verbally or written. In most cases, the guarantor is liable until the tenancy ends but guarantor's liability can extend beyond the agreed period to any extension as well as to certain changes such as rent increase or deposit adjustment.
However, a guarantor's liability may end if the tenancy is legally ended by:
The landlord and tenant mutually, or;
Service of a valid notice to quit by the tenant or the landlord, or;
Unfair terms in the guarantor agreement, or;
A possession order from the court;
If you have any questiona about this subject or artical, please get in touh with 99home.
Free Tenant referancing Free AST template Free Property Listing
By Vijay Vashistha