Why Sale Board?
---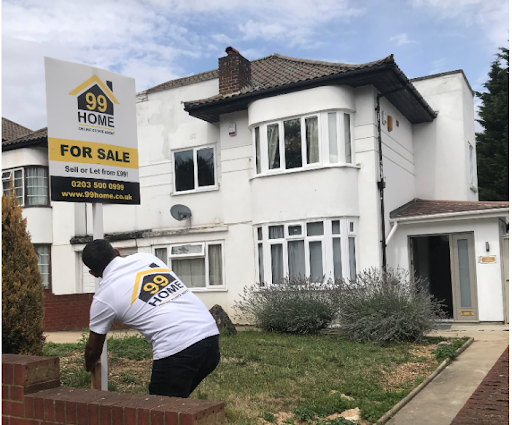 Everyone has this delusional idea that making property on major portals like Rightmove and Zoopla is enough for smooth sales, well it is not always true!
Though instituting a sale board is traditional method, but it is very much effective in terms of attracting prospective buyers and is probably one of the best 24-hour marketing tools available and unless you really have a very good reason why would you not want to take advantage of it?
Most importantly, if you want to sell your house quickly and for the best price, without any doubt, you need to show that you are motivated and serious about selling, and hence should not miss any method and opportunity which enhances the sale of one's property.
Why Use Sale Boards?
"THE SALE BOARD" Those attention grabbing signs that stand proudly outside properties declaring 'for sale' or 'to let' might seem like dinosaurs in the face of the internet and online viewing, but it is far from the case.
Even in this modern day of online marketing in the estate agency business, there is still plenty of reason to use the sale board.
Pluses +++
The use of sale boards is probably the most cost-effective marketing tool. It is a one-time investment and as you have complete management of the board it can be used as many times as needed. Marketing requires all the components to work together and create a powerful brand and here he board works as a strong attraction to buyers.
A few more strong reasons to why a sale board is must!
Summary
A sale board holds equal, if not greater, importance as the online marketing. It provides a superior chance of getting your property seen by prospective buyers and helps get full value for the property.
Steeped in history, everyone recognises the 'For Sale' or 'To Let' board, which has proven through the years to be some of the best marketing available. Why would you not want to use such a solid marketing tool?
If you want to sell your house quickly and guarantee that sale, it is important to use every marketing tool available to you - the sale board is an important weapon in the arsenal of getting your property sold.